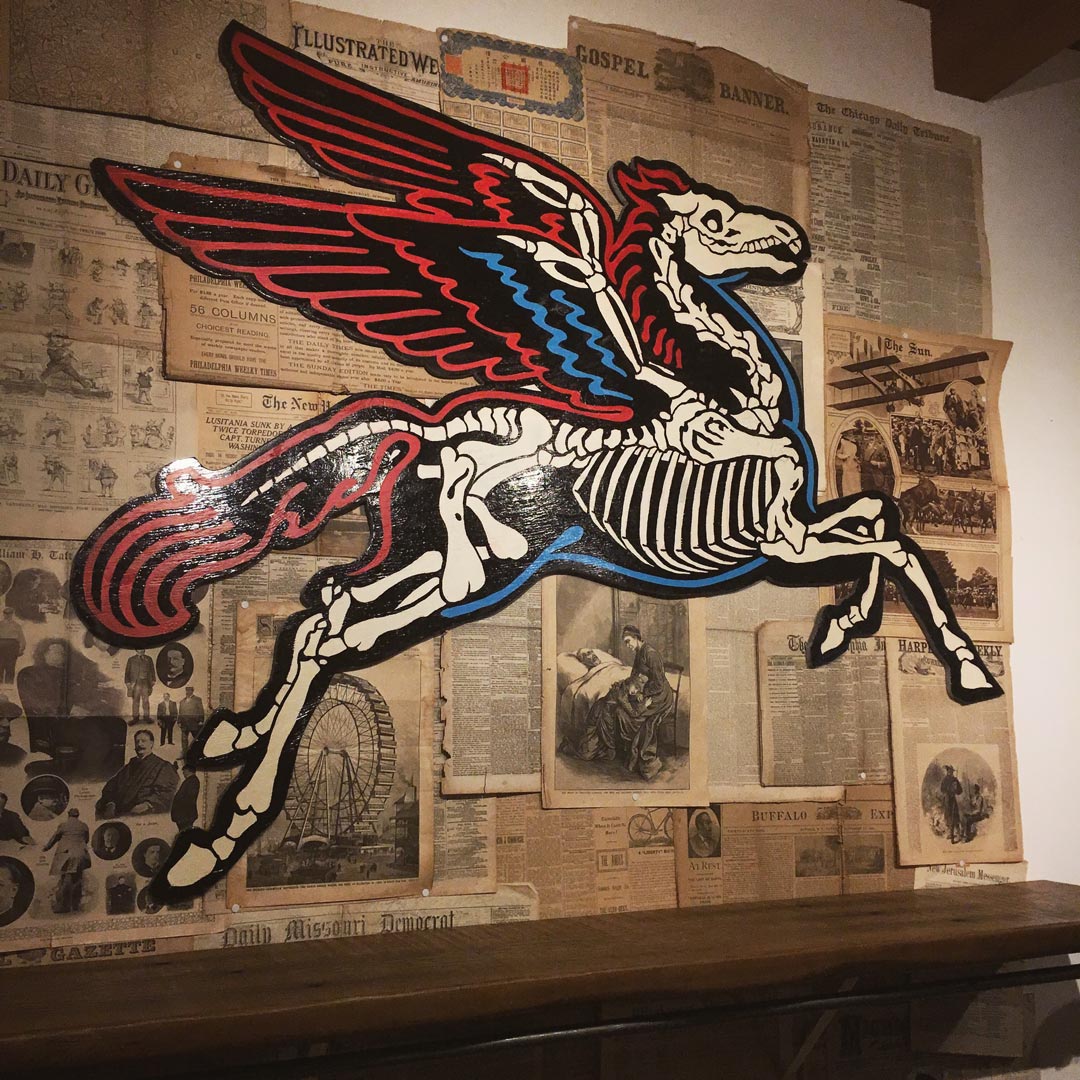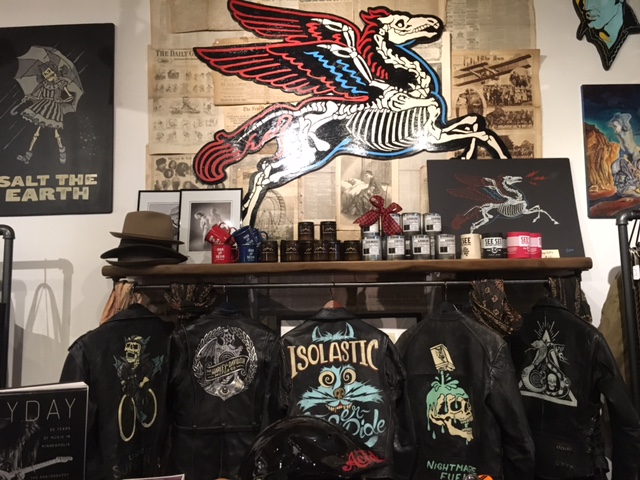 Back in August I sat down with JP of The Selvedge Yard to discuss working on some possible projects. The plan was to collaborate on some designs that reflected the mission of TSY.
I've followed his website for years, diving into articles about special edition muscle cars, motorcycle gangs and pin-ups—It was always a good 20 minute escape on my lunch breaks. Flash-forward 6 years, JP and his wife Ashely turned their popular website into a store front in the art and motorcycle hub that is New Hope, Pa.
What resulted was our first foray into making art together and littering the TSY walls with visions that are no longer trapped in my head. Visit the shop, you won't regret it—Go get yourself some radness.